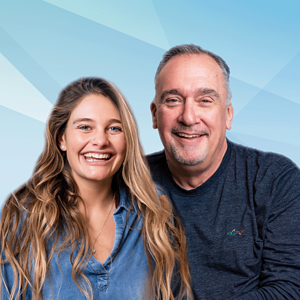 Show Times
Timezone
:
EDT
[UTC-4]
Mon:
Tue:
Wed:
Thu:
Fri:
About the Show
What happens when you put a Boomer and a Millennial in a room with a microphone? 
Listen to 100.7 The Promise in the morning and find out!
Gary is a dedicated Boomer.  He has been on the radio for 45 years, has been married for 35 years….has seen and done it all.
Colbi is a young, idealistic Millennial who is looking forward to getting married in a few months, get her career going and sees the world as one huge opportunity.
Yes.  Sparks fly.  Good natured sparks, but still sparks.  
You couldn't find two people more diverse.  Gary is an outdoorsman who loves to hunt and fish and mow his lawn.  Colbi is a surfer who loves to find new friends and adventures to enjoy.  
No matter the subject, you can bet these two see things from different perspectives.  The good thing is they don't argue about anything…they just share their perspectives and maintain a healthy sense of humor.  It's fun and usually enlightening to listen to.  
No matter your business, service or product you can be sure these two can tell people about it in a way that makes all age groups see the value and the need for it…and do it with good natured fun.
Show Posts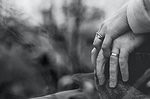 February 16 – 18 FBC Marriage Conference, Reclaiming the beauty of Marriage is an event for all married and unmarriedcouples, any age. This will be a time of growth, strengthening yourrelationship, learning new ways to mentor others anddeepening your walk with the Lord. Child care available Profitable speakers and writers, such as Martha Peace,author of […]
[…]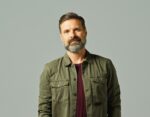 Mac's best known for his role as lead singer in Third Day. He has a new look, but still that same great voice! Hear how Mac likes his steak cooked and what his daughter's College graduation was like!
[…]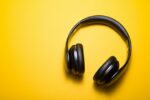 Every year the Library of Congress selects songs to store in the National Registry. They say they look for "culturally, historically, or aesthetically significant" songs. What song would you add, if you could? We asked that question this morning and got some great answers, like:
[…]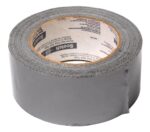 We all use tools. Whether we are fixing a car or cooking, cleaning or moving something heavy. So, what tools have you found that are the most essential. I have 3 essentials. I keep these with me all the time. Duct Tape. It can seemingly do everything. Hold stuff together, hold things apart, seal, separate, […]
[…]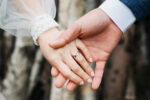 I read where the average marriage in America lasts 8.2 years. Yes. Less than 10 years.   My wife and I are in our 35th year.  Colbi and Michael are just about to start…does that stat scare anybody?   I recently read about an Israeli couple that is celebrating their 91st year of marriage.  Talk about beating the […]
[…]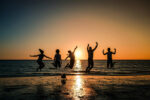 I know. Sounds like click bait. It's not. It's good stuff! 1. Get enough sleep — It makes you smarter, nicer and better problem-solver. You'll also have fewer traffic accidents, fewer health problems,  you'll even lose weight and live longer. Technically you can live on 5 or 6 hours of sleep a night, but you'll […]
[…]
I noticed the Rock and Roll Hall of Fame named this year's nominees. Some of them are big, influential stars from my youth and beyond: Carly Simon Judas Priest Dolly Parton Eminem Then I got to thinking… Rock Music has the Rock and Roll Hall of Fame, Country Music has The Grand Ol' Opry… What […]
[…]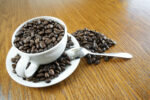 Maybe you don't drink ENOUGH! Colbi is always jumping on me about how much coffee I drink. I've done my homework.  Consider these facts, Colbi: A study of more than half a million people concluded that those who drink coffee are 10 to 15% LESS likely to die of ANY CAUSE than those who do […]
[…]