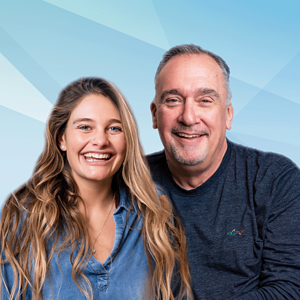 Show Times
Timezone
:
EDT
[UTC-4]
Mon:
Tue:
Wed:
Thu:
Fri:
About the Show
Jump to:
What happens when you put a Boomer and a Millennial in a room with a microphone? 
Listen to 100.7 The Promise in the morning and find out!
Gary is a dedicated Boomer.  He has been on the radio for 45 years, has been married for 35 years….has seen and done it all.
Colbi is a young, idealistic Millennial who is recently married, getting her career going, and sees the world as one huge opportunity!
Yes.  Sparks fly.  Good-natured sparks, but still sparks.  
You couldn't find two people more diverse.  Gary is an outdoorsman who loves to hunt and fish and mow his lawn.  Colbi is a surfer who loves to find new friends and adventures to enjoy.  
No matter the subject, you can bet these two see things from different perspectives.  The good thing is they don't argue about anything…they just share their perspectives and maintain a healthy sense of humor.  It's fun and usually enlightening to listen to.  
No matter your business, service, or product you can be sure these two can tell people about it in a way that makes all age groups see the value and the need for it…and do it with good-natured fun.