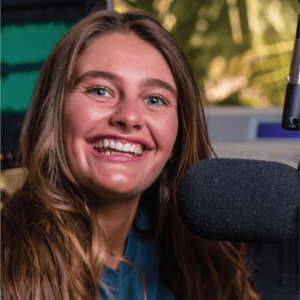 Show Times
Timezone
:
EDT
[UTC-4]
Mon:
Tue:
Wed:
Thu:
Fri:
Sat:
About the Show
Jump to:
Colbi embodies what is known as a 'young-up-and-comer' in radio.  She is young, idealistic, more talented than she realizes and full of energy.  A true multi-tasker, Colbi handles our morning traffic reports on all stations, co-hosts the morning show on 100.7 The Promise, hosts our Public Service Program 'North Florida Neighborhood' every week and is available to wash windows, when necessary.  
Outside of the station you will find Colbi in the surf, hanging with her fiancé Michael or making new friends.  No one is a stranger when she is around!  Hobbies include surfing, shooting, dog sitting and driving her pickup.  
Listen for her weekday mornings on 100.7 The Promise and Saturday mornings hosting North Florida Neighborhood at 6A.